About me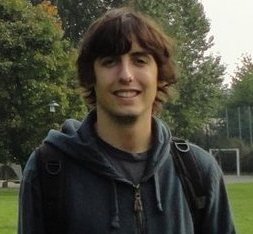 Hi! I'm Sergio Oller Moreno. I'm an optimistic person who enjoys researching, solving problems, helping colleagues and teaching.
Currently I'm a PhD. student at the Institute for Bioengineering of Catalonia, working on signal and data processing for biological data, with focus on Gas Chromatography--Ion Mobility Spectrometry applications.
I have a Bachelor's degree in Physics and a Master in Computational and Applied Physics. I like signal and data processing, programming and machine learning and I enjoy applying what I know to solve problems that can lead to practical applications.
I also enjoy defending and promoting Free (Libre) Software, and --on my free time-- I try to contribute to the Debian Linux distribution.
Things I've done or significantly contributed to:
Code
Research
Projects

SMART-IMS: Signal processing for Ion Mobility Spectrometry: Biomedical fluid analysis and detection of toxic substances (2012-2015)
FestCat: Free speech synthesis in Catalan.
META-SHARE UPC Node (2013-2016)
Reach me:
Other stuff